On September 14, 2020, Armenian Chinese Partnership Center and the Yerevan History Museum signed an agreement geared toward the strengthening of Armenian-Chinese friendly relations, cultural cooperation as well as dissemination and popularization of culture and history of the two countries. Upon the agreement, the parties will regularly organize mutual exhibitions of Armenian and Chinese artists.
The museum of Yerevan history was founded in 1931. The Yerevan History Museum is located in the newly built complex of Yerevan Municipality, at the heart of the city. It contains a rich collection of more than 90.000 archeological, ethnographic and numismatic exhibits (documents, photos, paintings, national costumes and ornaments) reflecting Yerevan's history, ethnic environment, cultural identity and traditions.
About 94 thousand items ranging from ancient times up to the present days are kept in the museum: archaeological, numismatic, fine arts, written materials, photos and other collections, including the obsidian tools having more than 100 thousand-year-old history which were discovered in the cave of Yerevan. Worship places, black and red polished ceramic jars, millstones, remnants of cereal crops which have about 6000-year-old history and were dug in one of the well-known ancient settlements of Asia, Shengavit dated 4-3 millennium BC are kept in the museum.
In 1834 Russian emperor Nikolay I presented a gold watch (is kept at the museum) to Melik-Aghamlyan for the great services rendered to the Russian army during the Russian-Persian war.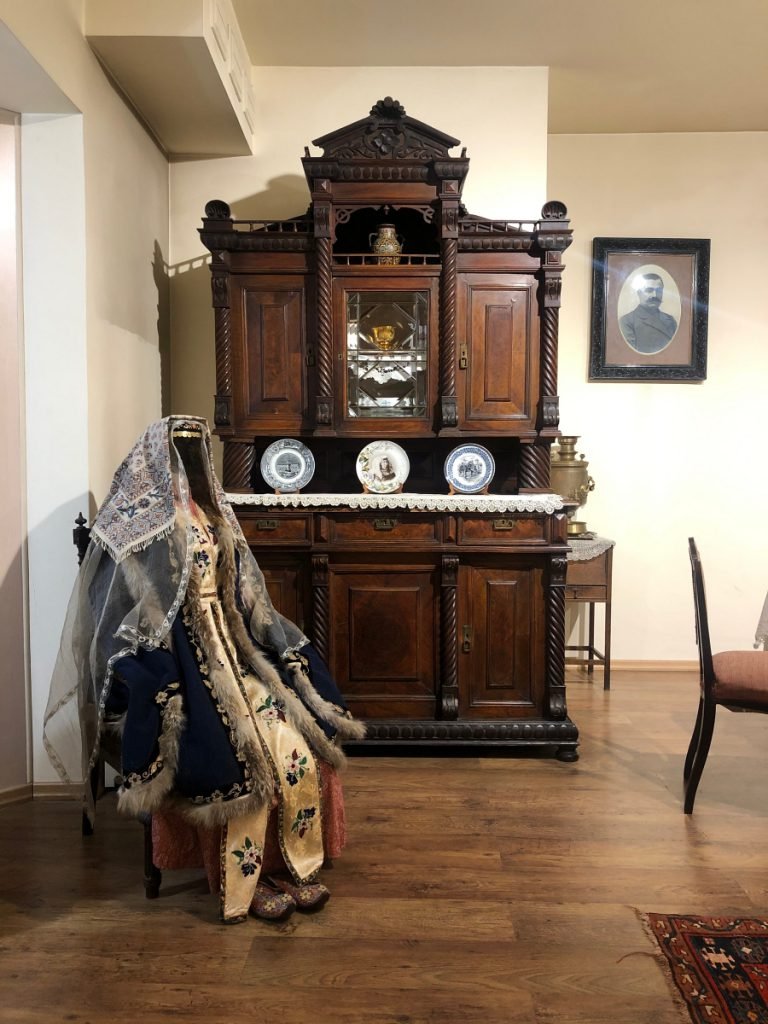 The Armenian national costume is an important, elaborated, deep-rooted phenomenon of the material culture. In the course of time it has comprised the multifarious system of the Armenian secular and spiritual, everyday, festive and mourning attire forms, colours, proportions and design. Truly, it is one of the most traditional elements supporting and including not only clothing, head-dress and footwear, but also typical ornaments corresponding to each of them. The Armenian national costume shows a great variety of kinds. It is a historically established system with separate groups which are analogous in composition (underelothes, outer clothes, footwear, head-dress and adorniments) but diverse in style (shape interpretation, colour composition, mode of wearing and decoration).
"The third map of Asia" of Ptolemaeus's "Geography" book (II century) was published in Germany in Ulm city. The author of the map is Nicolas Germanios. The Major Hayq and neighboring countires-Koghqis, Iberia and Albania are represented in the map. The main lakes, rivers, mountains and cities of Armenia are represented in the territory of Major Hayq. Among the list of Armenian capitals and cities Armenia is represented in the form of terbena (t-erbena).